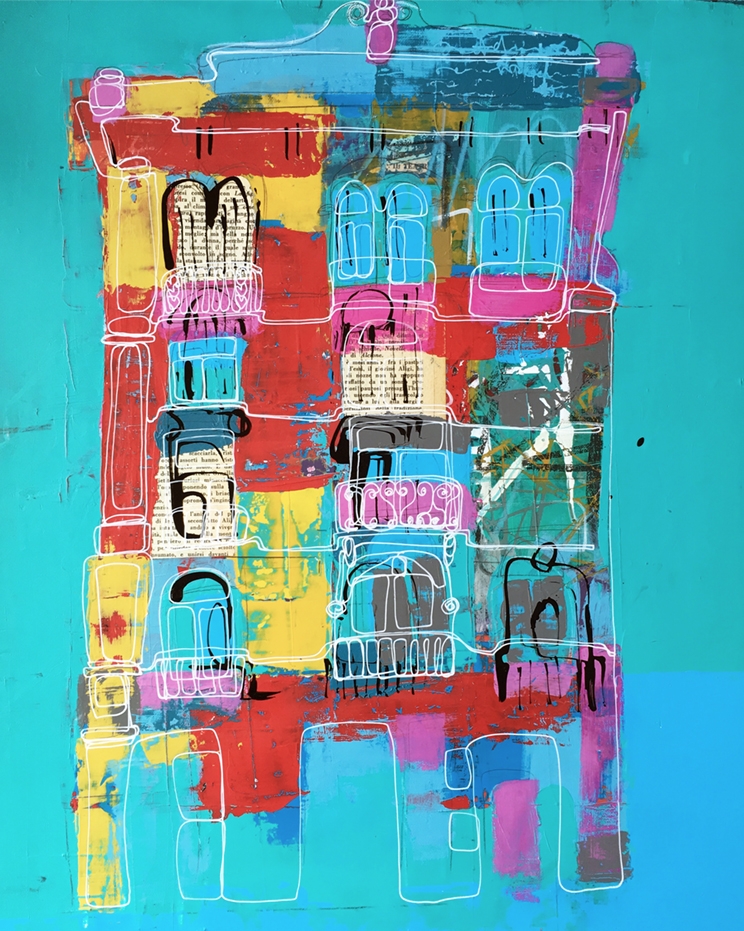 Throughout May I decided to approach my Year of Expression a little differently to how I'd originally planned. (You can read an introductory blog post here)
As I struggled to articulate - and therefore express - what I was feeling, I began four separate canvases each representing a different facet of my emotional life: work, relationships, mind and body. The idea was to add to the paintings with a new layer as I felt appropriate, tracking my thoughts and feelings with colour, collage, line and text.
Due to some wonderful painting commissions, I wasn't able to dedicate as much time as I'd planned to the project. However, I did discover something exciting through working on these canvases when I could.
The expressions of emotion may not have been beautiful in their own right, but they have become meaningful backgrounds to more structured paintings.

I learnt that I love the contrasts created between the melancholy, muted tones I chose one day and the brighter, confident hues of another, the delicate line of a calmer state and the erratic gesture of a difficult day.
The works are beginning to capture the tapestry of emotion I feel. In particular, I love the idea that each canvas has a history; a secret story.

The Mind canvas illustrates it perfectly: a five story building, a lot going on inside behind the facade. Yet the activity inside is ordered and managed; the outside, bathed in sunshine
I'm still working on my other canvases representing Work, Relationships and body. I'll hopefully have an update shortly.